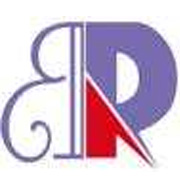 Call Us Now
858.733.3420
My name is Lena Recht, I am a licensed Notary Public, commissioned and bonded by the state of California. I am also a certified Notary Signing Agent, carry $100,000 of Errors & Omissions insurance policy, have gone through an extensive third party background check, and have over 15 years of business experience.

Serving San Diego and Riverside counties, I offer courteous, highly professional, reliable document signing and mobile notary services in English and Russian.

As a National Notary Association (NNA) Certified Notary Signing Agent, I know how to handle the signing and notarization of mortgage loan documents. I know what lenders and borrowers expect, and how to be responsible and ethical, while safeguarding consumer privacy as required by Gramm-Leach-Bliley Act and FTC Safeguards Rule.

California Notary office has the latest in technology to accept and copy all types of digital documents. It is equipped with 2 up-to-date computers, 2 laser jet printers, laser jet fax, digital copiers, and high- speed internet service.

I am flexible and can accommodate your busy schedule, offering daytime, evening and holiday appointments.

Thank you for visiting California Notary.
LENA RECHT
Certified Notary Signing Agent

RIVERSIDE NOTARY - TEMECULA NOTARY - INLAND EMPIRE NOTARY - LAKE ELSINORE NOTARY


DISCLAIMER:
We are not attorneys licensed to practice law in the state of California and may not give legal advice or accept fees for legal advice. Should you have any questions or concerns, please consult with an attorney.
The information on this website is provided for informational purposes only.
© Copyright 2014-2015 CALIFORNIA NOTARY. All Rights Reserved.
Design by
IWS