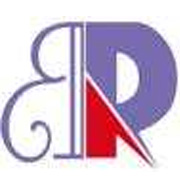 Call Us Now
858.733.3420
CALIFORNIA NOTARY

Lena Recht

Mobile Notary Public
Of the State of California
Loan Signing Specialist
Commission# 2020494
Temecula, CA 92592

Phone:
(858) 733 3420

Fax:
(951) 240 7997
Email:
lena@canotary.net
http:
www.canotary.net
Appointments can be arranged 24/7 – we are available when you are.




RIVERSIDE NOTARY - TEMECULA NOTARY - INLAND EMPIRE NOTARY - LAKE ELSINORE NOTARY


DISCLAIMER:
We are not attorneys licensed to practice law in the state of California and may not give legal advice or accept fees for legal advice. Should you have any questions or concerns, please consult with an attorney.
The information on this website is provided for informational purposes only.
© Copyright 2014-2015 CALIFORNIA NOTARY. All Rights Reserved.
Design by
IWS