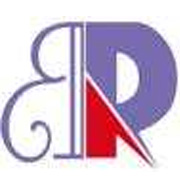 Call Us Now
858.733.3420
CALIFORNIA NOTARY provides mobile notary and loan signing services to San Diego and Riverside Counties, and may travel to the following cities:
SAN DIEGO COUNTY:
RIVERSIDE COUNTY:
Carmel Valley
Escondido
Fallbrook
La Jolla
La Mesa
Poway
Pacific Beach
Rancho Penasquitos
Rancho Bernardo
San Diego
San Marcos
Vista
Canyon Lake
French Valley
Hemet
Lake Elsinore
Menifee
Murrieta
Quail Valley
Rancho California
Sun City
Temecula
Wildomar
Winchester
Please note, that this is not an all-inclusive list, and service may be available for other California communities not listed here.
Travel fees to your location are calculated on round-trip mileage from 92592 zip code, and charged in addition to any notary service fees.


RIVERSIDE NOTARY - TEMECULA NOTARY - INLAND EMPIRE NOTARY - LAKE ELSINORE NOTARY


DISCLAIMER:
We are not attorneys licensed to practice law in the state of California and may not give legal advice or accept fees for legal advice. Should you have any questions or concerns, please consult with an attorney.
The information on this website is provided for informational purposes only.
© Copyright 2014-2015 CALIFORNIA NOTARY. All Rights Reserved.
Design by
IWS