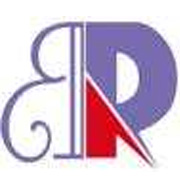 Call Us Now
858.733.3420
CALIFORNIA NOTARY is a comprehensive, on-demand mobile notary company. We are bilingual- Russian speaking service is available at no extra charge.

We service banks, corporations, lenders, real estate title companies, structured settlement/annuity firms, and the general public.

California Notary will travel to you or your client's home, office or other convenient location in San Diego and Riverside counties.

We offer daytime, evening, weekend and holiday appointments.

General Notary Fee is $10.00 per notarized signature.Travel and loan signing fees are fair and reasonable, quoted in advance, and are based on distance, time, and work volume.
We are happy to provide you with the Fee Schedule per your request.

Below is an overview of our notary services. If your document is not listed, please call us right away!


Powers of Attorney
Deeds of Assignments
Business Agreements
Corporate Documents
Legal Contracts
DMV Title Transfers
Trademarks


Minor's Consent to Travel
Healthcare Directives
Pre-Marital Agreements
Marriage Licenses
Birth Certificates
Divorce Settlements
Wills and Trusts



Refinances
Purchases
Short Sale


Reverse Mortgage
Commercial Real Estate Loan
HELOCs


RIVERSIDE NOTARY - TEMECULA NOTARY - INLAND EMPIRE NOTARY - LAKE ELSINORE NOTARY


DISCLAIMER:
We are not attorneys licensed to practice law in the state of California and may not give legal advice or accept fees for legal advice. Should you have any questions or concerns, please consult with an attorney.
The information on this website is provided for informational purposes only.
© Copyright 2014-2015 CALIFORNIA NOTARY. All Rights Reserved.
Design by
IWS