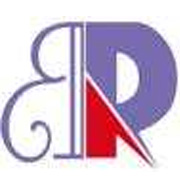 Call Us Now
858.733.3420
CALIFORNIA NOTARY provides professional and reliable mobile notary and document signing services to the real estate industry, general public and legal community of San Diego and Riverside Counties.

We will travel to your or your client's residence, office, hotel, or just about any other convenient location. Geriatric and healthcare facilities are also accommodated.

Our vision is to grow with our customers, providing them with prompt, accurate, customized service and the security of knowing that they are in the right hands.


Areas we service we offer include: Temecula Notary, Temecula notary services, Temecula mobile notary, Mobile notary in Temecula, Riverside Notary, Riverside notary services, Riverside mobile notary, Mobile notary in Riverside, Rivberside notary public, Temecula-Murrieta mobile notary, Murrieta mobile notary, Murrieta notary, Murrieta notary services, Murrieta mobile notary public, Winchester mobile notary, Sun City mobile notary, San Diego mobile notary, San Diego Notary Public.

CALIFORNIA NOTARY is committed to offering the best service within the notary and loan signing services industry. We are devoted to focusing on our customers' needs while providing unsurpassed, professional, reliable service; from the simplest document, to the most complex loan closing.

CALIFORNIA NOTARY continually strives to be a service-driven, consumer friendly company. We understand that no two clients are the same, and that our customers expect and deserve first class and courteous service with a smile.

Our services are reliable and professional. Our customer service is unparalleled.

Give CALIFORNIA NOTARY a try. You'll be amazed, how easy and convenient it is.


MORTGAGE LOANS & REFINANCE
TRUST DOCUMENTS

POWERS OF ATTORNEY

CORPORATE & FINANCIAL

PATENTS, TRADEMARKS, COPYRIGHTS

RIVERSIDE NOTARY - TEMECULA NOTARY - INLAND EMPIRE NOTARY - LAKE ELSINORE NOTARY


DISCLAIMER:
We are not attorneys licensed to practice law in the state of California and may not give legal advice or accept fees for legal advice. Should you have any questions or concerns, please consult with an attorney.
The information on this website is provided for informational purposes only.
© Copyright 2014-2015 CALIFORNIA NOTARY. All Rights Reserved.
Design by
IWS